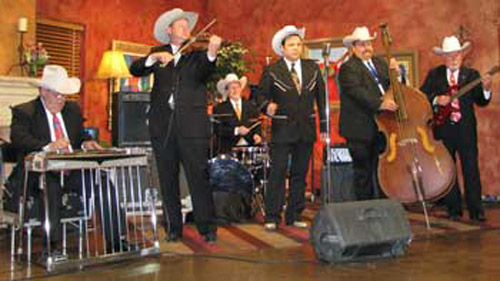 Billy Mata is a veteran of over than 35 years in the San Antonio music scene and is celebrating more than a quarter of a Century making music with his own band, The Texas Tradition. Two time Academy Of Western Artists Western Swing Vocalist of the Year and winner of the Academy's Entertainer Of The Year award, Billy Mata delivers authentic Western Swing and true traditional country music.
Mata started his recording career in the 1970's singing Billboard charted, Top 40 Country music. However, in the 1990's, he declared his intention to stick with his passion; what he calls "real country music." Beginning with his 1998 (third) album release, Keepin' The Tradition: A Tribute To My Heroes, Billy insisted on using his own stage band as his recording band to properly perform the music he truly prefers: real Bob Wills (and Billy Mata) Western Swing and traditional country music from the rich roots of Texas music, inspired by the masters of the style who thrived when Texas music rivaled Nashville music on the radio. The result was awards and new radio exposure. He kept his music on the radio with two subsequent CD album releases; Traditionally Yours, Billy Mata in 2004 and Domino Effect in 2006 with Grammy winner, Floyd Domino.
In 2008, a very special project, This Is Tommy Duncan, Volume One, was released, as a tribute to the 'Voice of Western Swing'. It included guest appearances by some of the patriarch/creators of the Western Swing phenomenon. Designed to bring attention back to the Bob Wills vocalist who lived in the shadow of the king, the CD was awarded 2009 Western Swing Album of the Year by the Academy of Western Artists. The album sparked interest by award winning videographer, Curtis W. Callaway at Baylor University's Department of Journalism and Media Arts to start production on a major documentary about Tommy Duncan and his legacy.
Billy Mata - Traditionally Yours 2004
Traсklist:
01 Goodbye Liza Jame
02 Beer Drinking Music
03 Just To Celebrate
04 Texas Is Too Big
05 How Much More Can She Stand
06 I'll Go To A Stranger
07 The World Is Waiting For The Sunrise
08 Spanish Two Step
09 That Rain Making Babe Of Mine
10 I Didn't Realize
11 Magic Moments
12 Again
Bitrate:mp3, 192 kbps Size: 53 MB
Download
pass nich
Billy Mata - This Is Tommy Duncan, Volume 1 2008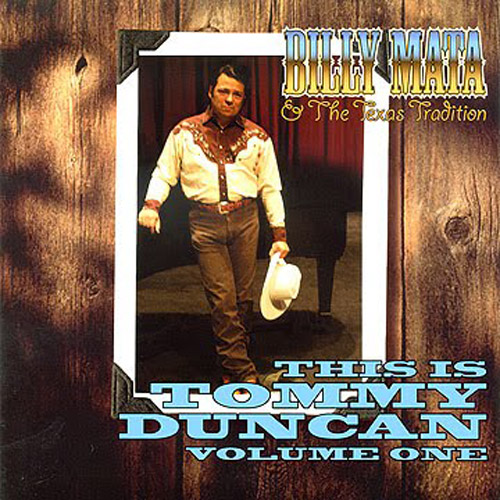 Traсklist:
01 Introduction
02 Bastin Street Blues
03 Black River
04 San Antonio Rose
05 A Maiden's Prayer
06 I Found A Dream
07 Interlude
08 Stay All Night
09 New Spanish Two Step
10 Ten Years
11 Closed For Repairs
12 Dinah
13 Bluer Than Blue
14 Interview - Herb Remington
15 Misery
16 Deep Water
17 Interview - Johnny Gimble
18 Cotton Patch Blues
19 Sweet King Of Love
20 Ride On! (My Prairie Pinto)
21 Epilogue - Glynn Duncan
Bitrate:mp3, 192 kbps Size: 74 MB
Download
pass nich